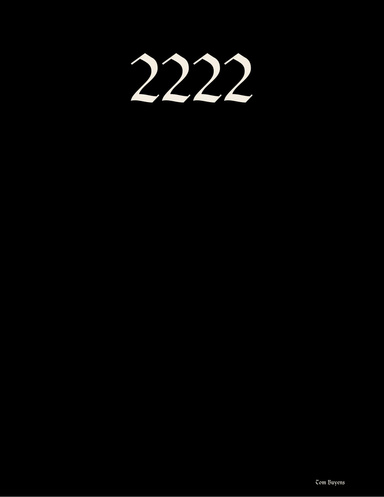 2222 is an epic story about three future populations. The story begins with a romantic setting but is soon covered with mystery. The Americanos, Tibetans and Aussies of 2222 are called to war.
Review:

This is a short book that consists of only 54 pages. It is rather a short read and the story develops very excitingly from one chapter to another. The only downside of it is that some of the characters are named after Roman numerals, which can be quite confusing at times. Apart from that, the story is easy to follow although several chapters lack continuity.

A 4 star for this book.
https://www.lulu.com/shop/tom-buyens/2222/ebook/product-24502013.html