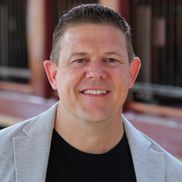 Catch the Live interview with Brian HERE at 8PM CST 24th October 2019
Brian C. Dobbs encourages "cultural shift" in new personal development book – Uniquely Called
Dynamic speaker, minister and business coach releases his latest book, where he aims to help readers trigger life-changing emotions and actions
Brian C. Dobbs is known for his unique combination of faith, personal progression, and professional development to create tremendous growth toward powerful, substantial results. In a similar vein and in line with his goals of helping as many people as possible to discover their calling and reach their full potential, Brian just released a new book titled "Uniquely Called."
The world is usually quick to celebrate the achievements of people who have excelled on different grounds. While some people know and appreciate the struggles of the successful ones, others are not particularly aware of their exploits. However, while millions of people can also achieve amazing feats by simply identifying their calling and sticking to it, many people do not have an idea of how to forge ahead. This is where Brian C. Dobbs seeks to inspire readers to take the right actions that will spur them to success.
"Uniquely Called" has been described as a "thrilling journey," chronicling the challenges, obstacles, and peak-and-valley moments of people that have realized their calling and made the best of their time on earth. The book offers a captivating insight into the lives of different characters and how they were able to go against all odds to achieve their live goals.
The author of the book, Brian C. Dobbs, aims to touch the lives of readers while ultimately leading to a shift in culture to create a better place for others. Over the years, he has been featured on different industry platforms, using his wealth of experience and knowledge to motivate and inspire countless people to greatness. Brian is looking to continue his work of literally speaking greatness into individuals across the globe.
For more information about Uniquely Called and other work by Brian C. Dobbs, please visit – https://briancdobbs.com/. Brian is also available across several social media platforms, including Facebook and LinkedIn.
About Brian C. Dobbs
Brian C. Dobbs is a dynamic speaker, minister and business coach who is popular for speaking and coaching professionals, corporations, churches and organizations on the importance of reaching success through relationship building and identifying one's personal brand. Through public speaking and business coaching, Brian guides teams and individuals on a journey where they first find their purpose and then determine how to utilize it to their fullest advantage.
Media Contact
Company: Brian C Dobbs Training
Contact: Brian Dobbs
Phone: 214.934.0559
Email: Brian@BrianCDobbs.com
City: Frisco
State: Texas
Country: USA
Website: BrianCDobbs.com